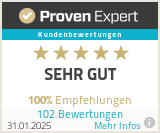 SOURCE YOUR SOCIAL MEDIA MANAGEMENT OUT - VERY EASY!
We are also happy to set up your social media pages. And if you do not have the time or enthusiasm to take care of the content yourself: Posting and permanent updating are also part of our portfolio. That's what we at gerberCom have: specially trained employees. Simply source out your social media support! It's
very easy and more comfortable than you think at first glance.
FAQ about Facebook
Is it possible to hide the comments in a company account?
With a company account one can not issue the comment function. The social media platforms should provide an opportunity for sharing with other users, so it does not make sense to give the users no way to comment on a topic.
Negative comments / Shitstorm
One should always respond to negative comments and reviews from users. The best way is to respond to the post and explain the negative aspects or correct them. You can also ask the user to directly contact by mail or phone to clarify the matter and explain in more detail. Facebook offers the possibility to create a list of words. If these words appear in a post, then the contribution of the user is not displayed first. If a factual clarification of the problem or the criticism with the user is not possible, then you can block individual users. These users then no longer have the opportunity to access the fan page.
By single negative comments or reviews does not arise however immediately a Shitstorm. Do not worry, there are always people who express themselves negatively on a topic. Until today, we have always been able to dissolve the upcoming annoyances.